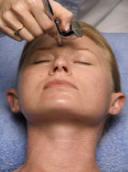 FACIAL TREATMENTS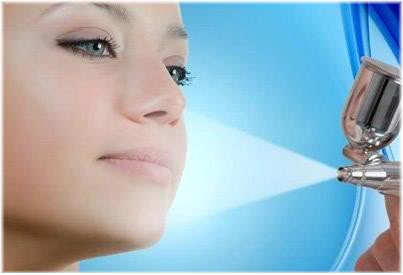 Gene Defying Facial 70 minutes $140 Discover the Ultimate Oxygen Facial used by Hollywood & Other Celebrities (Google it) This luxurious, holistic relaxing pure-Oxygen (not chemically synthesized oxygen) treatment INFUSES proteins, vitamins, anti-oxidants and moisture-rich hyaluronic serum into your skin via cooling, calming topical hyperbaric oxygen. The result is unsurpassed hydration with increased luminosity, firmness, uplift with minimized lines and wrinkles.
--Start with an aromatic touch to relax, then double cleanse
-- Ultra-sonic** Exfoliation Technology for glowing skin, light micro-current for skin resculpting
--Signature Facial Touch Massage using Traditional Chinese Acupressure Points and Customized Therapeutic Essential Oils
--Anti-Aging Mask, and a Detailed Oxygen Infusion of Hydrating Moisture Rich Vitamins, Proteins and Anti-oxidants into the skin. Great for skin which has gone through physical or environmental changes.
--All ages and skin types will benefit. Fabulous for Special Events.
**For more info on "Why Oxygen Facials" Click here http://www.healthandbeautybydesign.massagetherapy.com/why-oxygen-facials or on Tab to the Right "Why Oxygen Facials"
Oxy-Sonic Facial 45 minutes $100 A Sensorial Anti-Aging Facial with the Power of Essential Oils. Enjoy a holistic facelift using our Signature Facial Touch Massage with Acupressure Points and Essential Oil Serum. Includes Ultra-Sonic Exfoliation** with soft Microcurrent Technology for more glow and uplift. Finish with a hyperbaric oxygen mist infusion of a vitamin and anti-oxidant serum.
**(The ultrasonic technology uses sonic frequencies that create vibrations of up to 28,000 cycles per second to loosen and remove oil, dirt and cellular debris from the pores. It is the new generation of microdermabrasion or what is being called soft peeling. It is safe and gentle with no downtime. Better for your skin than microdermabrasion which causes inflammation which, in turn, causes aging)